About US Auto Supply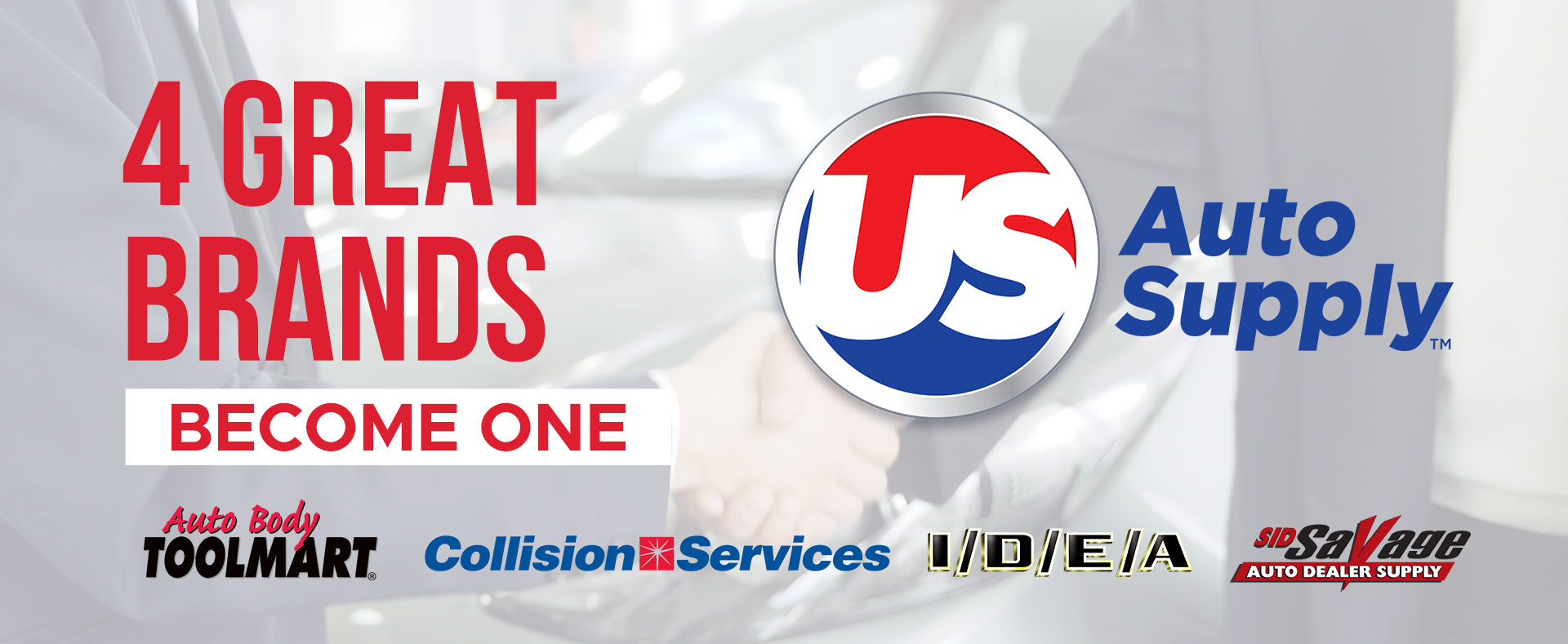 Four renowned companies are now one unified brand.
With over 60 years of combined expertise, US Auto Supply is now the leading source for supplying solutions to automotive repair companies, dealerships and hobbyists

.

We are excited to share the story of US Auto Supply, which is the result of the merger of four auto supply companies that came together with a shared goal of providing the best products and services to our customers. Our company is a combination of decades of experience and expertise in the auto supply industry, and we are committed to carrying on the legacy of our individual brands while forging a new path as a united team. Each of the companies that came together to form our company had a unique set of strengths and values that we have brought to our new venture. Together, we are able to offer a wider range of products and services, as well as a deeper level of expertise and knowledge in the industry. At the core of our company is a commitment to our customers. We strive to provide the highest quality products and services, and we are dedicated in ensuring that every customer that visits our website feels valued and taken care of. Whether you are a seasoned pro or a car enthusiast, we have the products and expertise to help you get the job done right. Thank you for considering our company for your auto supply needs. We look forward to serving you and driving your business forward with quality products.
Building a Legacy: The Story of Our Merger Companies

Serving the auto body industry for over 30 years.
With over 30 years of experience in the collision industry, Collision Services has continuously stayed in tune with the latest products, systems, and processes that integral to operations. Their track record speaks for itself, having served over 20,000 satisfied customers. They've helped increase business exposure, streamline workflow, and boost productivity in auto body companies across the nation.

Serving the professional for over 40 years.
For over 40 years, Auto Body Toolmart has proudly served as America's premier direct distributor of specialty tools and equipment for auto body repair. Founded by experienced professional Mike Doughty in 1981, Auto Body Toolmart's parent company Champ Frame Equipment was established to meet the increasing demand for well-designed and affordable uni-body straightening systems and was the first company in America to offer a complete post-based system for uni-body repair. At the time of its founding, uni-body construction had become the norm in the American automobile manufacturing industry. Mike recognized the importance of having high-quality tools and equipment to effectively repair these vehicles. Since then, Auto Body Toolmart has remained committed to providing top-notch products and exceptional customer service to body shops and professionals across the country.

Servicing automotive repair centers for over 50 years.
Founded in 1968 and based in Caldwell, Idaho, I/D/E/A became a trusted manufacturing company providing automotive repair centers with top-of-the-line tools, equipment, and supplies. They offered a comprehensive range of products to help streamline automotive business operations, including auto repair forms, service reminders, repair order folder, and key tags. Their products are designed to increase efficiency and productivity, while also improving customer satisfaction.

Driving your dealership to higher profits for over 60 years.
In 1946, Sid Savage embarked on his journey as a used car dealer, setting up his first business. Over time, he established multiple lots in the Detroit area and worked closely with other dealers in the industry. As he gained more experience, Sid identified the need for finding products that could enhance the value of cars on his lot and stimulate customer traffic. To help his colleagues in the industry achieve similar success, Sid came up with a revolutionary idea - he created a catalog with one sole objective: "Drive your Dealership to Higher Profits.®" Thanks to Sid's vision and dedication, his catalog became an indispensable tool for dealers across the country.